For those of us, who can't wake up in the morning without our personal alarm clocks, here's a new way to go green. Use
water powered alarm clocks
and lessen the money you spend and waste you produce when using disposable batteries.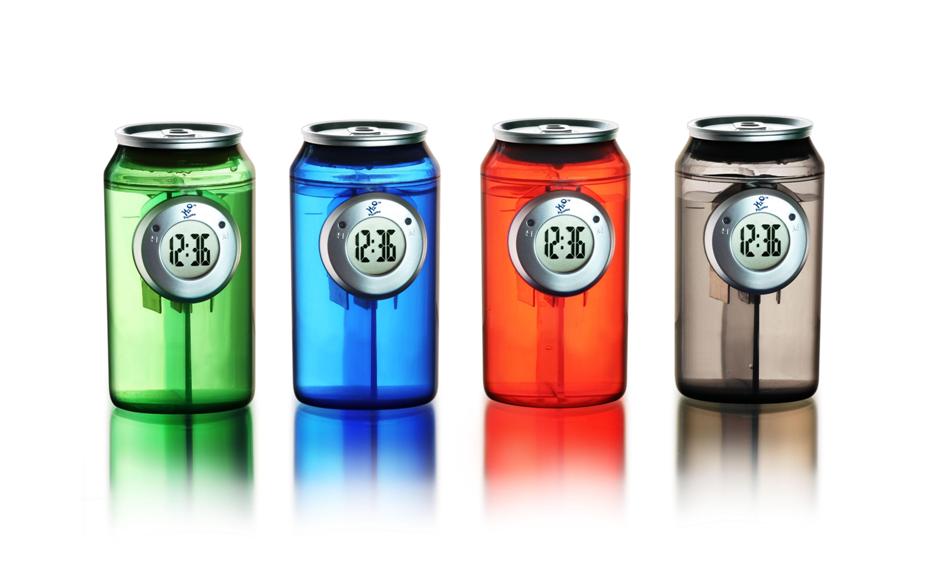 (Photo taken from www.envirogadget.com)
H20 powered alarm clocks
function like regular alarm clocks. You just need to fill them with ordinary tap water and they can function for months, or even a year. You can buy clocks in different colors, shapes, sizes. More expensive clocks have additional features like countdown timers, thermometers, large LCD displays, and classy designs.
(Photo taken from www.thefairtradingcompany.com)
They would make a great addition to your green home, and could be affordable and unique presents for your love ones or giveaways during an event or workshop. For more environmental gift ideas check out my
2011 Xmas gift guide
.
(Photo taken from www.annesaeonlane.wordpress.com)
Search online and you will find lots of producers and sellers of these
green alarm clocks
. For example,
Bedol
is a company that sells various eco-friendly stuff, including
green water clocks
. Check out their video and see how easy it is to use their clocks: